I started making PB protein bites earlier this year and I am kind of obsessed with them.  They are so easy to make and are a great on-the-go snack too.  I have altered the recipe a few times to make them a little healthier and I love what they have become.
If you're into high-fat low-carb, these bites make for a great snack that is sure to satisfy a sweet tooth.  I'll often eat 1 or 2 before a bike ride and they give me energy that lasts longer than sugary/carb-heavy snacks.  They make a great post-ride snack as well!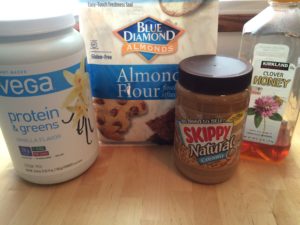 The best part is there are only 4 ingredients!! I get most of them in bulk at Costco.  Feel free to use whatever brands you like.
2 scoops Vega Protein & Greens (vanilla)
2 cups Almond Flour (if you make these as often as I do, you definitely want to buy this in bulk)
1/4 cup Honey
1 cup Natural Peanut Butter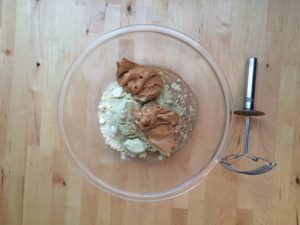 I use a pastry blender to combine the ingredients.  I got mine from Pampered Chef many years ago, but these would do the trick as well.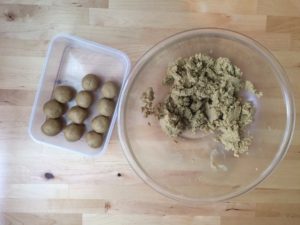 Once all the ingredients are blended, start rolling these babies out by hand.  If your mixture is too dry to hold their shape, try adding a bit more peanut butter and/or a splash of unsweetened almond milk. They will hold up to a certain degree if you pack these along for your outdoor adventures, but otherwise, store them in the fridge.
I usually have 2-3 per serving, but your servings and nutrition will depend on what size bites you make.  Here is the nutrition information based on 2 PB protein bites per serving.

Enjoy!