Supplement. Noun. Something that completes or enhances something else when added to it.
I have a love/hate relationship with supplements.  I love to see how supplements can enhance my fitness and performance (in a safe and legal way).  But hate, because it can be easy to rely too heavily on supplements, especially if you have an on-the-go lifestyle.
Most supplements come and go for me but the one supplement I always come back to is a BCAA, or Branched Chain Amino Acid.  The only other supplement that is a constant in my pantry is protein powder.
Dieting and cardio exercise is catabolic, meaning that they break down muscle for various reasons. BCAAs are an excellent supplement to consider if you have weight loss goals because they protect the muscle, increase muscle synthesis, and aids in maintaining energy levels during times of calorie restriction.
All of this is especia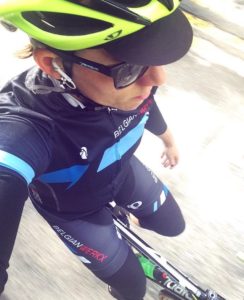 lly pertinent to me as an endurance athlete  because I am also concerned with maintaining lean mass since most of my weekly training is cardio.  I only have a few months during the off-season where I strength train 3-4 days per week. For 4-5 months of the year during and right before my peak racing season, I am only strength training about once a week for maintenance. Using Catalyst before training and racing helps to protect my lean mass to maximize my strength gains all year and helps me recover faster so I can give my next workout 110%.
My favorite BCAA supplement is Advocare Catalyst and I love that it improves my focus during training and racing, but it also helps to burn fat and improve post-exercise muscle repair recovery.
If you want more of the "science" behind BCAAs, check out these articles: