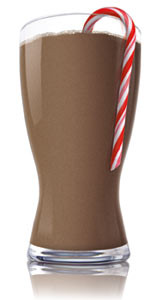 Thanksgiving week is here and we have entered a time of the year that most American's are caught up in the flurry that is the Holiday Season.  During this time of year, the average American gains 10lbs so it's no wonder that January is such a busy time of year at gyms nationwide!
On November 1st, I started a Holiday Fit Challenge to create some momentum going into the Holidays, to prevent excess weight gain, and maybe even lose some lbs.   I had 8 great guys and gals join me this month and everyone has had such great results so far that I have decided that we must continue through December.  Half of my current group has already committed to continuing the challenge! I would love to add a few others who were not able to start in November, but space is limited.
The format of the challenge is this: eat well MOST of the time (we know that completely avoiding the sweets this time of year may not be realistic) , exercise, and have the support of a small online group for accountability and motivation.  I will hook you up with a workout program based on your goals and abilities and offer nutrition and meal planning tips. The only other thing you need to do is have a Shakeology a day, it's as simple as that!
Don't wait until you've overeaten on Thanksgiving, send me a message today to find out how to sign up!